Tonight, we continue our digital statistic post series by taking a look at a bunch of Microsoft statistics and facts.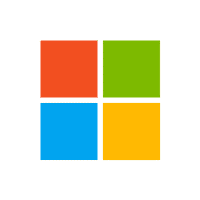 Microsoft has a storied history filled with interesting statistics. What started with a plan to bring home computing into the mainstream with a user-friendly operating system has snowballed into a full-blown digital conglomerate of amazing products and services. Microsoft is a true American success story and any company that has been at or near the top of their industry for as long as Microsoft has is sure to rack up some amazing totals along the way.
Here are the most interesting Microsoft company and product statistics I could find, as always, I will be updating and adding to these stats semi-regularly so be sure to check back often.
Microsoft Facts
Microsoft History
1975 – Microsoft is founded
1979 – Microsoft moves from Albuquerque, NM to Bellevue, WA
1980 – Microsoft enters into a deal to include their OS with IBM computers
1980 – Steve Ballmer joins Microsoft
1983 – Microsoft Word is first released
1985 – Windows 1.0 is released
1986 – Microsoft moves headquarters from Bellevue to Redmond, WA and goes public
1989 – Microsoft Office is first released
1990 – Windows 3.0 is released
1992 – Windows 3.2 is released
1995 – Windows 95 is released; Internet Explorer is released
1996 – MSNBC launches; Slate launches
1998 – Windows 98 is released
2000 – Microsoft loses its antitrust battle with the US government
2001 – Windows XP and Office XP are released; Xbox is released
2007 – Windows Vista is released
2009 – Windows 7 is released
2011 – Microsoft purchases Skype
2012 – Windows 8 is released; Surface and Windows Phone are introduced; Microsoft purchases Yammer
2014 – Microsoft purchases Mojang (Minecraft)
2016 – Microsoft purchases LinkedIn
2018 – Microsoft purchases GitHub
Microsoft Statistics
Number of Microsoft employees:
Last updated 7/1/18
---
Microsoft revenue (quarterly):
---
How many people use Microsoft OneDrive?
Last updated 8/8/17
---
Percentage of the Fortune 500 that use OneDrive:
Last updated 8/8/17
---
Number of Microsoft Launcher downloads:
Last updated 12/18/17
---
Reported market value of Microsoft:
Last updated 10/20/17
---
Average amount an intern earns at Microsoft:
Last updated 2/28/14
---
Number of active PC users:
Last updated 9/4/13
---
Microsoft's share of the global digital advertising market:
Last updated 12/15/14
Get the Industry Report
This report is available in an annual industry report. Some of the data in industry reports include:
Users
Demographics
Revenue
Growth
Etc.- all in one place
I try to go through each and every stat regularly and update as much as possible, but we all know that some stats are easier to track down than others. As always, every stat is linked to its original source and has the source date listed.
To get your copy of the report, click on the button below to purchase it.
Report 1: Billion Users Club Report (Android, Apple, Facebook, Messenger, Google, Instagram, Microsoft, WeChat, WhatsApp, YouTube).
Report 2: Search Engine Company report bundle (Amazon, Baidu, Bing, Google, Microsoft and Yandex).
Report 3: Digital Titans Report (Amazon, Amazon Prime, Apple, Facebook, Google, Microsoft).
Report 4: Cloud Storage Company Report (AWS, Box, Drop Box, Microsoft)
Please share this post if you enjoyed it:
---