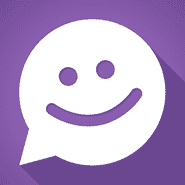 Here are a few of the most interesting MeetMe statistics and facts I was able to dig up. As always, be sure to check back in the future as I will be updating this post as new and updated stats become available.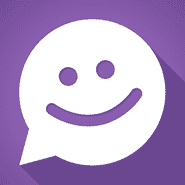 Please note that some of these MeetMe stats are easier to find than others, so some of these are based on news reports and not official company tallies. All stats are linked to their source unless it was sent to me directly from the company. No stat listed on DMR should be considered in making any type of investment decision. In other words: This is the best I can find, but I don't guarantee anything.
MeetMe Facts
---
MeetMe Statistics
How many people use MeetMe
10 million monthly active users
Last updated 3/6/17
---
Number of MeetMe daily users:
Last updated 11/7/16
---
MeetMe mobile monthly active users:
Last updated 8/1/16
---
Record number of MeetMe chats in one day:
Last updated 8/1/16
---
Amount MeetMe reportedly bought Skout for:
---
Average number of daily chats sent daily on MeetMe:
Last updated 6/27/16
---
Percentage of MeetMe revenue that comes from mobile:
Last updated 3/31/16
---
The Meet Group revenue for 2017:
---
MeetMe total revenue for 2016:
---
MeetMe mobile revenue for 2016:
---
Amount of MeetMe revenue for 2015:
---
What is MeetMe?
MeetMe, Inc. is the public market leader for social discovery. We make meeting people fun through social games and apps, monetized through both advertising and virtual currency. Every day, we help millions of people around the world make new friends whether on the web or their mobile phones. We are committed to our mission – to build the leading social network for meeting new people. (source)