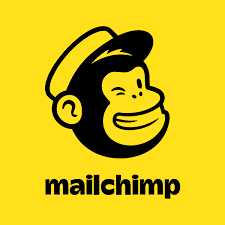 Here are a few of the most interesting Mailchimp statistics I was able to dig up. As always, be sure to check back in the future as I will be updating this post as new and updated stats become available.
Mailchimp Facts
Website: mailchimp.com
Year of launch: 2001
Founders: Ben Chestnut and Dan Kurzus
Headquarters:  Atlanta, GA
CEO: Ben Chestnut
What is Mailchimp?
MailChimp is the world's largest marketing automation platform. It's like a second brain that helps millions of customers—from small e-commerce shops to big online retailers—find their audience, engage their customers, and build their brand. (source)
Mailchimp Statistics
Mailchimp number of users:
Last updated 1/8/20
---
Mailchimp's market share of the email marketing industry:
Last updated 1/8/20
---
Number of emails sent by users in 2019:
---
Estimated number of people Mailchimp email reaches:
Last updated 5/13/19
---
Number of emails sent through daily:
Last updated 7/15/16
---
Average number of API requests daily:
Last updated 7/17/16
---
Number of API users:
Last updated 7/17/16
---
Number of emails sent through monthly:
Last updated 7/17/16
---
Number of employees:
Last updated 1/21/17
---
Number of countries MailChimp has users in:
Last updated 1/21/17
---
Estimated revenue for 2019:
---
Percentage of users that do not have a website:
Last updated 5/13/19
---
Number of ecommerce orders generated daily through campaigns:
Last updated 5/13/19
---
Number of ecommerce orders made through campaigns in 2018: