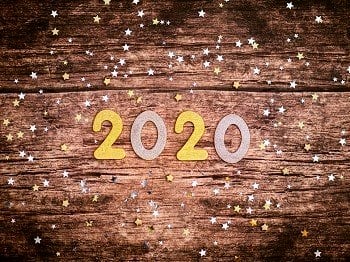 Here are all the Leap Year / Leap Day facts, stats and history I was able to uncover including dates, history, traditions and more…
Leap Year / Leap Day Facts, History and Stats
What is Leap Year?
Every four years, there are 366 days in the calendar year instead of 365, with 29 days in February (Leap Day) instead of 28.
---
Which years are leap years?
Basically, every year that is a multiple of 4. The exception being centurial years that are not divisible by 400 (IE: 1700, 1800, 1900).
---
Why do we have leap year?
To synchronize the calendar year with the astronomical (solar) year. It actually takes the Earth 365.24219 days to orbit the Sun, so the additional fraction of a day adds up to a full day every four years.
---
Who created leap years?
Julius Caesar in 45 BC
---
Person that created the term 'leap year':
Pope Gregory XIII
---
When was Leap Day 2020?
Saturday, February 29, 2020
---
Number of people in the world that were born on a Leap Day:
Last updated 2/20/20
---
Odds of someone being born on a Leap Day:
---
Name for people that were born on a Leap Day:
Leaplings