K-Pop Facts and Statistics (2023)
Last Updated on: June 24th, 2023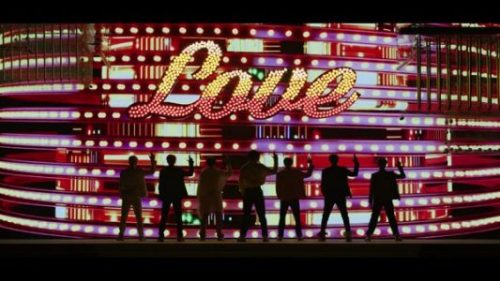 Here are a few of the most interesting K-Pop facts and statistics I was able to dig up in my internet travels. As always, be sure to check back in the future as I will be updating this post as new and updated stats become available.
K-pop, short for Korean pop, has taken the world by storm in recent years, with its infectious beats, catchy melodies, and vibrant choreography. This unique musical genre has rapidly gained a massive following among fans of all ages, races, and nationalities, leading to a global phenomenon. But what is K-pop, and what makes it so popular?
In this article, we'll explore the origins and evolution of K-pop, from its beginnings in the 1990s to its explosive growth in the 21st century. We'll take a closer look at the different elements that make K-pop distinctive, including its fusion of different musical genres and its incorporation of Korean cultural elements.
We'll also examine the impact of K-pop on popular culture, both in Korea and around the world. From music to fashion to dance, K-pop has influenced a wide range of cultural trends and has become a major force in the entertainment industry.
Whether you're a die-hard K-pop fan or simply curious about this global phenomenon, this article will provide you with a comprehensive and engaging look at the world of K-pop. So, put on your favorite K-pop playlist and let's dive into this exciting and vibrant musical genre!
K-Pop Facts and Statistics
What is K-Pop?
K-Pop (Korean Popular Music) is a form of modern music in South Korea that infuses American pop music sounds with Korean culture. The various bands in the genre have amassed fanatical followings first domestically but spreading globally over the past few years.
---
When did K-Pop begin?
Although its roots go back much further, it is generally accepted that K-Pop began in 1992 with the emergence of Seo Taiji and Boys.
---
What was the first K-Pop hit single?
Nan Arayo (I Know) by Seo Taiji and Boys
---
Who was the first K-Pop idol boy band:
H.O.T.
---
Age at which Korean kids start training to become K-Pop entertainers:
---
First K-Pop album to chart on the UK Charts:
Wings (BTS) in October 2016
---
First K-Pop album to reach #1 on the US Charts:
Love Yourself: Tear (BTS) in September 2017
---
Group with the highest charting Billboard Hot 100 song for a K-Pop girl band:
Blackpink (Ddu Du Ddu Du) #55 in June 2018
---
Group with the most viewed music video on YouTube for a K-Pop girl band:
Blackpink (Ddu Du Ddu Du)
---
K-Pop artist Psy has the first music video (Gangnam Style) to hit 1 billion views on YouTube.
---
BTS' "Boy With Luv" has the record for the most video views in the first 24 hours on YouTube (78 million views).
Last updated 4/13/19
---
Highest Billboard Hot 100 debut for a K-Pop band:
Last updated 4/22/19
---
First K-Pop act to perform on Saturday Night Live:
BTS
---
BTS had 2 of the 3 selling albums in the world in 2018.
---
What does BTS stand for?
Bulletproof Boy Scouts (Bangtan Sonyeondan in Korean)
---
First K-Pop artists to perform at Coachella:
Blackpink (2019)
---
Number of people that watched the BTS concert in Busan in 2022:
---
Please note that some of these numbers are easier to find than others. Most of these fun facts come from internet reports and may not be official tallies. No information contained on DMR should be relied upon to make investment decisions. Basically, this is the best I can find and I don't guarantee anything to be 100%.
Related Categories:
Related Tags: