International Space Station (ISS) Facts and Statistics (2023)
Last Updated on: March 31st, 2023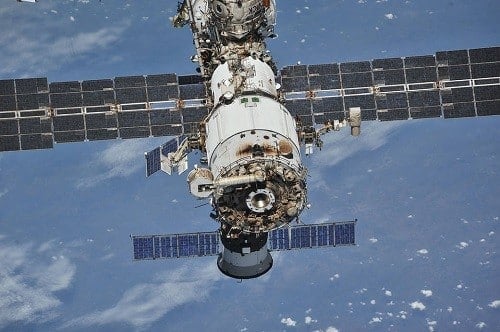 Here are a few of the most interesting International Space Station (ISS) facts and statistics I was able to dig up in my internet travels. As always, be sure to check back in the future as I will be updating this post as new and updated stats become available.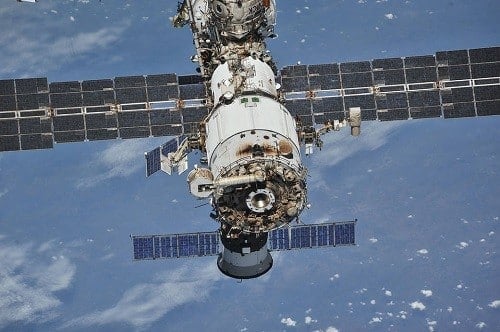 The International Space Station (ISS) is a space station, or a habitable artificial satellite, in low Earth orbit. It was built and is operated by a consortium of international space agencies, including NASA, Roscosmos, JAXA, ESA, and CSA. The ISS has been continuously inhabited by rotating crews of astronauts and cosmonauts since 2000, making it one of the longest continuously inhabited human-made structures in space.
The ISS serves as a platform for a wide range of scientific research, including studies in biology, human physiology, physics, and materials science. It is also a testbed for technologies that could be used for future human missions to the Moon and Mars. The station provides a unique environment for conducting research that is not possible on Earth, and has made important contributions to our understanding of many scientific and technological fields.
The ISS orbits the Earth at an altitude of about 408 kilometers (253 miles) and takes about 90 minutes to complete one orbit. It has a total mass of over 400 tons and has a pressurized volume of over 916 cubic meters (32,333 cubic feet). The ISS is an engineering marvel, and its design and construction required the collaboration of space agencies from around the world. It is considered one of the greatest accomplishments of international cooperation and a symbol of peace and unity in space.
ISS Statistics and Facts
Year the ISS launched:
1998 (it has been continuously occupied since November 2000)
---
Size of the ISS:
239.4 ft L x 357.5 ft W
---
Weight of the ISS:
925,335 lbs
---
Number of countries that collaborated on the ISS:
15 countries
---
Number of spacewalks at the ISS to date:
Last updated 5/31/20
---
First people to spacewalk at the ISS:
Jerry Ross and James Newman (12/7/98)
---
Number of people that have visited the ISS:
Last updated 5/30/20
---
Breakdown of ISS visitors by geography:
US: 151 individuals
Russia: 48 individuals
Japan: 9 individuals
Canada: 8 individuals
Italy: 5 individuals
France: 4 individuals
Germany: 3 individuals
Belgium, Netherlands, Sweden, Brazil, Denmark, Kazakhstan, Spain, UK, Malaysia, South Africa, South Korea and UAE: 1 individual each
Last updated 5/30/20 (source)
---
Number of spacecraft that can be connected to the ISS at the same time
6 spacecraft
Last updated 5/31/20
---
Astronaut with the longest single stay at the ISS:
Last updated 5/31/20
---
Astronaut with the longest cumulative stay at the ISS:
Last updated 5/31/20
---
Please note that some of these numbers are easier to find than others. Most of these fun facts come from internet reports and may not be official tallies. No information contained on DMR should be relied upon to make investment decisions. Basically, this is the best I can find and I don't guarantee anything to be 100%.
Related Categories:
Related Tags: