Hamilton Facts and Statistics (2023)
Last Updated on: March 31st, 2023
Here are a few of the most interesting Hamilton facts and statistics I was able to dig up in my internet travels. As always, be sure to check back in the future as I will be updating this post as new and updated stats become available.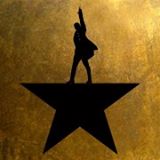 "Hamilton" is a musical that was written by Lin-Manuel Miranda. It is a musical that tells the story of American Founding Father Alexander Hamilton and is set to a score that blends hip-hop, R&B, soul, traditional-style show tunes, and color-conscious casting of non-white actors as the Founding Fathers and other historical figures. The musical was first performed on Broadway in 2015 and has since become one of the most popular and highly acclaimed musicals of all time.
The musical has received numerous awards and accolades, including a record-breaking 16 Tony Award nominations and 11 wins, including Best Musical. "Hamilton" has been praised for its innovative use of music and storytelling, as well as its diverse casting and representation of people of color in historical roles. The musical has become a cultural phenomenon, with its soundtrack topping the charts and its songs being performed and covered by artists around the world.
"Hamilton" continues to be performed on Broadway and in other productions around the world, and its popularity shows no signs of slowing down. The musical has inspired countless fans and has become a touchstone for a new generation of theatergoers, helping to reinvigorate interest in musical theater and American history.
Hamilton Facts and Statistics
"Hamilton" Off-Broadway debut:
February 17, 2015
---
"Hamilton" Broadway debut:
August 6, 2015
---
"Hamilton" debut date on Disney+:
July 3, 2020
---
Hamilton soundtrack release date:
September 25, 2015
---
Amount that investors put up to finance "Hamilton":
---
Number of Tony Awards that "Hamilton" was nominated for in 2016:
16 Nominations
---
Number of Tony Awards "Hamilton" won in 2016:
11 Awards
---
Average amount "Hamilton" grosses weekly in ticket sales:
Last updated 6/12/16
---
Average cost of a ticket to "Hamilton":
Last updated 6/12/16
---
Average amount paid to scalpers per "Hamilton" ticket:
Last updated 6/12/16
---
Number of copies of the "Hamilton" soundtrack sold to date:
Last updated 1/13/17
---
Number of times "Hamilton" songs have been played on music streaming services:
Last updated 6/12/16
---
Estimated amount "Hamilton" will gross in 2016:
Last updated 6/9/16
---
Estimated amount Lin-Manuel Miranda will make from "Hamilton" in 2016:
Last updated 6/9/16
---
Number of tweets about "Hamilton" in 2015:
---
Please note that some of these numbers are easier to find than others. Most of these fun facts come from internet reports and may not be official tallies. No information contained on DMR should be relied upon to make investment decisions. Basically, this is the best I can find and I don't guarantee anything to be 100%.
Related Categories:
Related Tags: