Here is our latest installment of our "By the Numbers" digital statistic post series. Today, we look at some incredible Gmail statistics and facts to get a better picture of how amazingly large a product Google's email service has become.
15 years ago, Gmail burst onto the scene and quickly became a formidable challenger to the AOLs, Yahoos and Hotmails of the time. Since then, Google's signature email product has surpassed those competitors and then some, becoming the standard-bearer for ad-supported, consumer email services. Gmail has literally become the default personal email service for most of the global internet community. As you can see from the Gmail stats below, Gmail's market penetration is monstrous.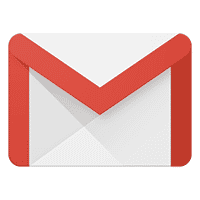 Gmail Facts
Gmail History
2004 – Gmail is released publicly to beta testers
2006 – Gmail mobile app is launched
2009 – Gmail exits its beta stage
Gmail Statistics
How many people use Gmail:
Last updated 10/26/18
---
Average number of spam email messages Gmail blocks daily:
Last updated 2/26/19
---
Gmail's share or the global email client market:
Last updated December 2016
---
Percentage of incoming messages that are classified as Promotions by Gmail:
Last updated 2/2/17
---
Percentage of Americans that use Gmail during work hours:
Last updated 10/2/13
---
Percentage of the Internet population that Gmail language translation covers:
Last updated 7/7/14
---
Number of times that the Gmail app has been downloaded from the Google Play Store:
Last updated 5/14/14
---
Percentage of Gmail users that open their email on a mobile device:
Last updated 5/28/15
---
Average age of a Gmail user:
Last updated 4/1/14
---
Percentage of email in the average Gmail inbox that is spam:
Last updated 7/9/15
---
Percentage of wanted mail that ends up in a Gmail spam folder:
Last updated 7/9/15
Get the Industry Report
This report is available in an annual industry report. Some of the data in industry reports include:
Google Search Stats
Search/Display Advertising Stats
Chromecast Stats
Chromebook Stats
Chrome and other Google App/Services Stats
Gmail Stats
Google+ Stats
Etc.- all in one place
I try to go through each and every stat regularly and update as much as possible, but we all know that some stats are easier to track down than others. As always, every stat is linked to its original source and has the source date listed.
To get your copy of the report, click on the button below to purchase it.
Report 1: Google Product Report (Includes: Android, Chrome, Gmail, Google, Google Play, Home, and YouTube).
Report 2: Billion Users Club Report (Includes: Android, Apple, Facebook, Messenger, Google, Instagram, Microsoft, WeChat, WhatsApp, YouTube).
Report 3: Search Engine Company report bundle (Includes: Amazon, Baidu, Bing, Google, Microsoft and Yandex).
Report 4: Digital Titans Report (Includes: Amazon, Amazon Prime, Apple, Facebook, Google, Microsoft).
Report 5: FAANG Report (Includes: Amazon, Amazon Prime, Apple, Facebook, Messenger, Google, Netflix)
Please share this post if you enjoyed it:
---