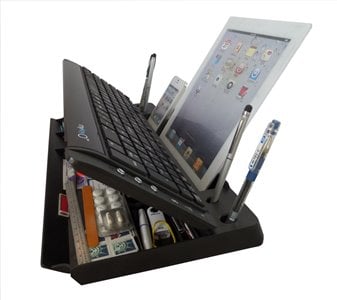 In today's fun gadget showcase, I bring you some super-creative iPad cases, mounts, games, docking stations, accessories, etc that will change the way you look at your tablet and increase your tablet's functionality. It seems like the hardware they are developing for iPads these days is even cooler than the apps the devices run. Check out some of the more awesome iPad accessories I was able to dig up in my travels.
Got a favorite iPad accessory that you'd like to share? Leave a comment below. I will be adding to this slideshow periodically and may include yours!
iPad Accessories
Click on each slideshow image to find out more info about the product.
Note: Some of these links may be affiliate links. For a list of the programs I belong to, please visit my disclosures page.