For photographers, bloggers and just about anyone with a camera, flickr has been a reliable, helpful photo-sharing service for over a decade. The Yahoo-owned platform has become known for their ease of use and awesome creative commons image collection that helps publishers find free, attributable images for articles and helps photographers get their work seen by millions.
Much like its parent company, flickr is keeps their stats pretty quiet. I have been searching for years now for enough flickr stats to create a full post around and it took their 10 year birthday announcement to give me a few stats worth posting. So here you go; this is what I have been able to dig up for flickr stats so far. As always, I will be adding more when/if they become available.
Get the Full Report
This flickr report is a digital collection of the most interesting statistics I have curated over the years as of May 2018. 17 of them including stats for:
Users
Image Stats
Demographics
Etc.- all in one place
I try to go through each and every stat regularly and update as much as possible, but we all know that some stats are easier to track down than others. As always, every stat is linked to its original source and has the source date listed.
To get your copy of this flickr report, click on the button below to purchase it.
Please note that some of these numbers are easier to find than others. A few of these flickr stats come from Yahoo's own reports, but some are based on news reports and not official company tallies. Basically, this is the best I can find and I don't guarantee anything to be 100% accurate.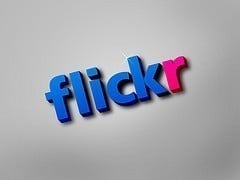 flickr Facts
flickr Homepage: flickr.com
When did flickr launch: 2004
Who owns flickr: Oath Inc (formerly Yahoo)
Who created flickr: Stewart Butterfield, Caterina Fake
Where is flickr's headquarters: San Francisco, CA

What is flickr?
Flickr is the photography revolution for sharing, storing, and organizing your photos in one of the largest worldwide photo communities. (source)
flickr Stats
How many flickr users:
Last updated 5/5/18
---
Number of registered flickr photographers:
Last updated 11/11/17
---
Number of photos flickr members upload on a very high traffic day:
Last updated 1/5/17
---
Number of monthly flickr API requests:
---
Number of countries flickr has users in:
Last updated 2/10/14
---
Average number of photos shared daily on flickr:
Last updated 2/10/14
---
Number of photos shared on flickr:
Last updated 5/7/15
---
Top camera used by the flickr community in 2017:
Photo by dimnikolov