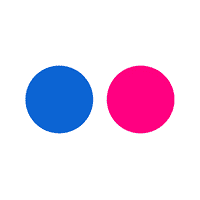 Here are some of the more interesting flickr Stats I was able to dig up. As always, be sure to bookmark this page and check back often as I will be updating and adding to this post semi-regularly.
For photographers, bloggers and just about anyone with a camera, flickr has been a reliable, helpful photo-sharing service for over a decade. The platform, formerly owned by Yahoo has become known for their ease of use and awesome creative commons image collection that helps publishers find free, attributable images for articles and helps photographers get their work seen by millions.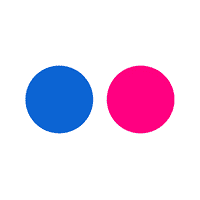 Much like its parent company, flickr is keeps their stats pretty quiet. I have been searching for years now for enough flickr stats to create a full post around and it took their 10 year birthday announcement to give me a few stats worth posting. So here you go; this is what I have been able to dig up for flickr stats so far. As always, I will be adding more when/if they become available.
flickr Facts
Website: flickr.com
Launch year: 2004
Owner:  SmugMug
Creators: Stewart Butterfield, Caterina Fake
Headquarters:  San Francisco, CA
What is flickr?
Flickr is the photography revolution for sharing, storing, and organizing your photos in one of the largest worldwide photo communities. (source)
flickr Stats
Number of flickr users:
Last updated 2/27/21
---
Number of registered flickr photographers:
Last updated 2/27/21
---
Number of photos flickr members upload on a very high traffic day:
Last updated 1/5/17
---
Number of photos shared on flickr under a Creative Commons license:
Last updated 3/8/19
---
Number of monthly flickr API requests:
Last updated 2/27/21
---
Number of countries flickr has users in:
Last updated 2/10/14
---
Average number of photos shared daily on flickr:
Last updated 2/10/14
---
Number of photos shared on flickr:
Last updated 5/7/15
---
Top camera used by the flickr community in 2017:
Get the Industry Report
This report is available in an annual industry report. Some of the data in industry reports include:
Users
Demographics
Revenue
Growth
Etc.- all in one place
I try to go through each and every stat regularly and update as much as possible, but we all know that some stats are easier to track down than others. As always, every stat is linked to its original source and has the source date listed.
To get your copy of the report, click on the button below to purchase it.
Report 1: Photo Sharing Company Report (Includes: Flickr, Imgur, Instagram, Pinterest and Snapchat).