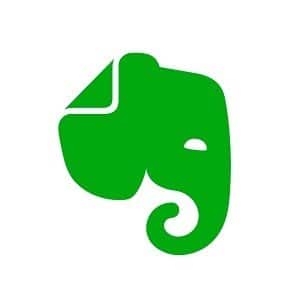 Lately, I have been focusing some of my stat posts on digital services that we tend to take for granted and rarely stop to think about just how massive they are. Here is one that I dare say just about all of us use and probably take for granted to a certain extent: Evernote.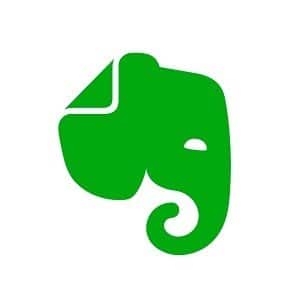 It seems like Evernote has been organizing our lives forever. This highly customizable, multi-device tool is essential to clipping, saving and keeping projects on track. Personally, there is no way I could work a day job, keep my personal life on track and keep DMR (relatively) organized and updated without Evernote. It is a great product.
So, have you ever stopped to think about just how big Evernote is? You may be surprised to see that their user totals rival those of Pinterest and Snapchat.
Here is a rundown of how many people use Evernote and other interesting statistics that I was able to dig up. As always, this post will be updated semi-regularly, so be sure to check back for more data in the future.
Evernote Facts
Website: evernote.com
Launch Year: 2007
Headquarters: Redwood City, CA
Founder: Stepan Pachikov
What is Evernote?
Evernote is a place for individuals and teams to capture, nurture, and share ideas in any form. The Evernote app is available across platforms on desktop, mobile, or on the web, meaning your ideas are always with you, always accessible, and always in sync. (source)
Evernote Statistics
Evernote number of users:
225 million users
Last updated 8/29/19
---
Number of businesses that use Evernote enterprise:
Last updated 7/12/18
---
Number of notes created on Evernote:
8 billion
Last updated 8/29/19
---
Number of attachments that have been added on Evernote:
5 billion
Last updated 2/8/17
---
Amount of Evernote cloud-based data:
Last updated 2/8/17
---
Number of users for Evernote's Skitch app:
Last updated 5/14/14
---
Number of users for Evernote's Penultimate app:
Last updated 5/14/14
---
Number of Evernote users in the Asia Pacific Region:
Last updated 5/14/14
---
Number of Evernote users in the Europe, the Middle East or Africa:
Last updated 5/14/14
---
Number of Evernote users in the US:
Last updated 9/14/15
---
Number of Evernote users in Latin America:
Last updated 10/8/15
---
Number of Evernote users in China:
Last updated 7/7/18
---
Amount of products Evernote has made from market sales:
Last updated 10/2/14
---
Number of Evernote users in India:
Last updated 9/14/15
---
Number of Evernote users in Brazil:
Last updated 9/14/15
---
Number of languages supported by Evernote:
Last updated 8/29/19
---
Number of Evernote employees:
Last updated 1/6/17
---
Reported amount Evernote has raised in funding:
Last updated 1/6/17
---
Number of Evernote notes that have been created by users in China:
Last updated 7/7/18
---
Reported Value of Evernote:
Last updated 1/6/17