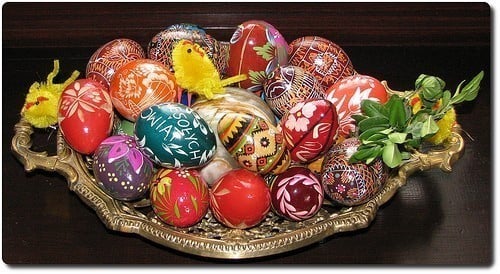 There are a number of interesting aspects of Easter that can be measured each year, and honestly, I was pretty surprised at what I found when I looked in to the holiday. Aside from the religious foundation that the time of year is predicated on, there are definitely a whole bunch of people eating a whole bunch of candy! So just how big is Easter these days? and how much candy is being consumed? Here are the more interesting and fun Easter facts and statistics I was able to dig up. As always, I will be adding more and updating these periodically as I find new stuff. Be sure to check back regularly.
Please note that some of these numbers are easier to find than others, so some of these are based on news reports and not official company tallies. All stats are linked to their source unless it was sent to me directly from the company. In other words: This is the best I can find, but I don't guarantee anything.
Fun Easter Facts and Statistics
How is Easter determined/ When is Easter each year?
According to Wikipedia, Easter has come to be the first Sunday after the ecclesiastical full moon that occurs on or soonest after 21 March, but calculations vary.
---
Number one non-chocolate Easter candy for the past 20 years:
---
Number of eggs purchased in Austria during the Easter season:
---
Number of chocolate Easter bunnies that will be produced in Germany in 2016:
---
Percentage of Americans that celebrate Easter:
---
Percentage of Americans that cook a special meal for Easter:
Last updated 4/16/19
---
Percentage of Americans that go to restaurants to celebrate Easter:
Last updated 4/16/19
---
Average amount that Americans spend total on Easter:
Last updated 4/16/19
---
Average amount an American spends on Easter:
Last updated 4/16/19
---
Percentage of Americans that visit discount stores for their Easter purchases:
---
Unofficial Easter Lily Capital of the World:
---
Number of Easter Lilies sold in North America annually:
---
Amount that UK shoppers are expected to spend on Easter in 2016:
---
Number of jelly beans expected to be sold Easter 2016 in the US:
---
Amount that Dutch supermarkets expect in Easter 2016 sales:
---
Amount Americans will spend on Easter flowers in 2016:
---
Number of chocolate Easter eggs that will be consumed in Ireland on Easter weekend 2016:
---