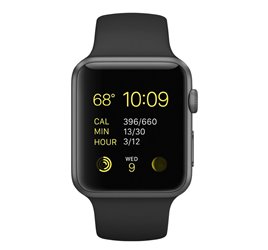 It seems these days that everyone from shoemakers to computer hardware makers are getting into the wearable market. Whether you are looking for style, fitness, utility or a little bit of each, there is a wearable for you out there. The wearables market is one that took off in 2015 and is poised to explode in 2016 with Apple, Fitbit and others leading the charge.
Here is a quick rundown of some of the coolest wearables I've seen out there so far. As always, you can click on any image for more product details. Also, I have created a Pinterest board of these devices. I will be adding more fun devices in the future as they pop up, so if you are interested in wearables, be sure to follow that board.
Wearables, Smart Watches and Fitness Trackers
Note: Some of these links may be affiliate links. For a list of the programs I belong to, please visit my disclosures page.