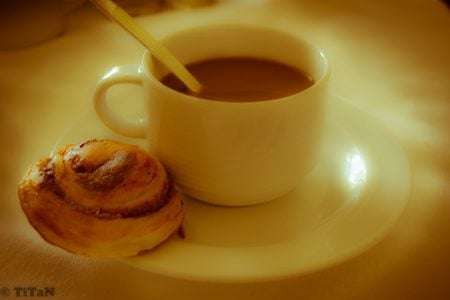 You may have noticed that I recently expanded the DMR statistic post collection beyond just digital and have explored some of the critical topics facing society today: LEGO, bacon, etc. I enjoy researching these posts and, judging by the numbers, you enjoy reading them, so why stop there?
Tonight's post is about another topic I hold near and dear: coffee.
When you work a full-time+ day job, write books occasionally, run content-heavy sites like DMR and DisneyNews and try to keep up with a 7-year-old, you tend to rely pretty heavily on coffee (and the occasional Red Bull or two). It is definitely not a stretch to say that DMR is fueled by coffee.
Here are 10 of the most interesting coffee facts I have come across in my travels. Hope you enjoy!
Coffee Facts and Statistics
Earliest evidence of coffee drinking:
---
World leader in green coffee production:
---
Portion of the world's coffee production that is imported by the U.S.:
---
Date of the annual International Coffee Day:
---
Percentage of Americans over 18 that drink coffee daily:
---
Number of 9oz cups of coffee that drinkers average daily:
---
Percentage of caffeine consumed in the U.S. that comes from coffee:
---
Number of coffee shops in the U.S.:
---
Percentage of coffee drinkers that drink it black:
---
Percentage of American coffee drinkers that would rather go without a shower than give up coffee:
---
Global cold brew coffee market for 2018:
---
Who are the top global coffee chain companies? Here is a quick rundown:
Lavazza
Gloria Jeans
Caribou Coffee
Coffee Beanery
Tully's Coffee
Peet's Tea and Coffee
Bewley's