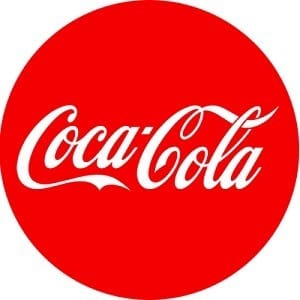 Here are the more interesting Coca Cola statistics and facts I was able to dig up. As always, I will be adding more and updating these periodically as I find new stuff. Be sure to check back regularly.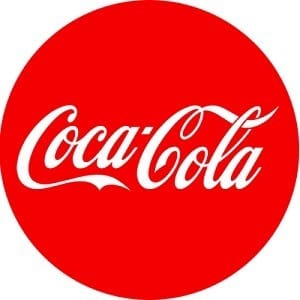 Please note that some of these Coca-Cola statistics are easier to find than others, so some of these are based on news reports and not official company tallies. All stats are linked to their source unless it was sent to me directly from the company. No stat listed on DMR should be considered in making any type of investment decision. In other words: This is the best I can find, but I don't guarantee anything.
Coca Cola Facts
Website: coca-colacompany.com
Year Founded: 1886
Founder: John Pemberton
Headquarters:  Atlanta, GA
CEO: James Quincey
Key Brands: Barq's, Coca-Cola, Costa Coffee, Crush, Dasani, Diet Coke, Fanta, Fresca, Fruitopia, Full Throttle, Glaceau, Hi-C, Honest Tea, Mello Yellow, Minute Maid, Nestea, Odwalla, Poms, Powerade, Sprite, Tab,
Coca Cola History
Coca-Cola was first introduced: 1886
The Coca-Cola Company is incorporated: 1892
Coca-Cola Co goes public: 1919
"Coke" becomes the official trademark of Coca-Cola: 1941
"I'd LIke to Teach the World to Sing" is released: 1971
Diet Coke is introduced: 1982
New Coke is introduced: 1985
Coca-Cola Classic is reintroduced: 1985
Cherry Coke is introduced: 1985
Coke Zero is introduced: 2005
The "Share a Coke" campaign begins: 2011
Coca Cola Statistics
Location first sold:
---
Number of countries that Coke is sold in:
Last updated 7/27/19
---
How many employees does Coca Cola have?
Last updated 1/1/19
---
Market cap:
Last updated 12/31/18
---
Number of products worldwide:
Last updated 7/27/19
---
Number of billion dollar brands in the portfolio:
Last updated 3/29/16
---
Number of retail customer outlets that products are sold at:
Last updated 7/27/19
---
Number of new products launched in 2018:
---
Average global daily servings of beverages:
---
Coca-Cola Sales Statistics
---
Number of cases of products sold (annual):
---
Percentage of cases sold in 2015 that were sold in the US:
---
Coca-Cola is the fastest growing fast moving consumer goods (FMCG) brand in China.
As of 8/14/19