In this installment of my "By the Numbers" feature, I am looking at the location-based social network foursquare.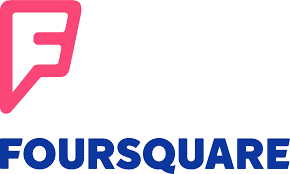 foursquare began as a gamified check-in app and has evolved into a discovery engine of sorts mixing in a social aspect to local search.
foursquare was the darling of SXSW shortly after it launched in 2009 and they enjoyed rapid expansion during their first year or so of existence. Since then, the momentum has slowed somewhat, but foursquare has a very loyal user base and businesses of all sizes have embraced the platform's very useful marketing features.
So how many people and businesses are using foursquare these days? Here are those foursquare stats and a bunch more:
Please note that some of these numbers are easier to find than others. A few of these stats come from foursquare's own reports, but some are based on news reports and not official company tallies. Basically, this is the best I can find and I don't guarantee anything to be 100% accurate.
foursquare Facts
Website: foursquare.com
Headquarters: New York, NY
Launch Date: March 11, 2009
Founder: Dennis Crowley, Naveen Selvadurai
Subsidiary: Placed
What is foursquare?
Foursquare is a technology company that uses location intelligence to build meaningful consumer experiences and business solutions. (source)
foursquare Stats
Total number of foursquare users:
50 million monthly active users
Last updated 10/27/18
---
Number of foursquare clients:
Last updated 10/2/18
---
Total number of foursquare check-ins (all time):
Last updated 10/27/18
---
Average number of daily check ins on the foursquare Swarm app:
Last updated 9/9/17
---
Most checked-in to country:
Last updated 9/3/16
---
First foursquare check-in ever:
---
Number of photos shared on foursquare all time:
Last updated 9/13/16
---
Number of Tastes that have been added to Foursquare all time:
Last updated 5/29/15
---
Most popular Taste on Foursquare:
Last updated 5/29/15
---
Total number of foursquare employees:
Last checked 10/27/18
---
Percentage of 18-29 year olds in the U.S. that have a Foursquare account:
Last updated 5/6/14
---
Percentage of US Charities and Non-Profits that use foursquare:
Last updated 6/24/14
---
Total number of foursquare tips left:
Last updated 9/13/16
---
Total number of foursquare venues:
Last updated 5/30/19
---
Number of countries foursquare has venues in:
Last updated 5/30/19
---
Total number of foursquare business pages:
Last updated 4/11/13
---
Total number of businesses that have run AmEx specials:
Last updated 2/26/13
---
Total number of foursquare developers:
Last updated 12/23/15
---
Most liked foursquare page:
Last updated 9/5/13
---
Most checked-in to location:
Hartfield-Jackson Atlanta International Airport, over 1 million check-ins
Last updated 9/5/13
---
Total foursquare funding to date:
Last updated 5/30/19