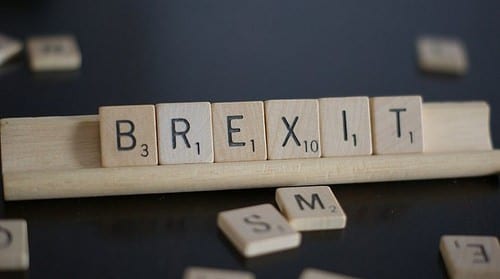 Here are the more interesting Brexit statistics, facts and history I was able to dig up recently. As always, I will be adding more and updating these periodically as I find new stuff. Be sure to check back regularly.
Please note that some of these Brexit statistics are easier to find than others, so some of these are based on news reports and not official government tallies. All stats are linked to their source. No stat listed on DMR should be considered in making any type of investment decision. In other words: This is the best I can find, but I don't guarantee anything.
Brexit Facts and History:
Date Brexit was voted on:
June 23, 2016
---
Date the UK invoked Article 50 of the Treaty of the European Union:
March 29, 2017
---
Target Brexit date:
March 29, 2019 (later extended to April 12, 2019, then to October 31, 2019)
---
Year the UK joined the European Union:
1973 (when it was called the European Communities)
---
Brexit Statistics:
Percentage of UK voters that voted for Brexit:
51.9%
---
How many people voted for Brexit:
17.4 million people
---
Percentage of registered voters in the UK that turned out for the Brexit vote:
72.21%
---
Reported Brexit "divorce bill" for Britain:
41.4 billion euros ($37.1 billion)
Last updated 3/13/18
---
Projected amount Brexit may cost Britain in lost economic activity:
Last updated 11/23/17
---
Potential amount the UK car industry and consumers could pay in vehicle tariffs:
5.7 billion euros ($6.7 billion)
---
Results of the 1/15/19 vote on Prime Minister Theresa May's Brexit EU withdrawal agreement:
---
Prime Minister May's 1/15/19 vote defeat was the worst loss for any British Prime Minister in a parliamentary vote.