Yesterday, we looked at Dropbox's stats, so I am keeping the cloud storage theme going and exploring another popular member of this space: Box. Box has been around for almost a decade and has seen steady growth over the past few years as cloud usage has become more mainstream. Box is definitely a digital company to keep an eye on.
Here are a few of the more interesting Box statistics and facts I was able to dig up. As always, this list will surely grow over time, so be sure to check back regularly.
Get the Full Report
This Box report is a digital collection of the most interesting statistics I have curated over the years as of September 2018. 30 of them including stats for:
Users
Customers
Revenue
Etc.- all in one place
or get it in one of my report bundles:
Bundle 1: Cloud Storage Company Reports (Box, Dropbox and Amazon Web Services).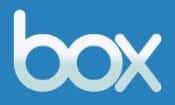 Please note that some of these numbers are easier to find than others. A few of these stats come from Box's own reports, but some are based on news reports and not official company tallies. Basically, this is the best I can find and I don't guarantee anything to be 100% accurate.
Box Facts
Website: box.com
Launch Year: 2005
Headquarters: Redwood, City, CA
Founders: Aaron Levie

, 

Dylan Smith

, 

Sam Ghods

, 

Jeff Queisser
What is Box?
Box (NYSE:BOX) is the Cloud Content Management company that empowers enterprises to revolutionize how they work by securely connecting their people, information and applications. (source)
Box Statistics
How many people use Box?
Last updated 1/31/16
---
Number of organizations paying for Box:
Last updated 8/28/18
---
Number of monthly content interactions on Box:
Last updated 12/10/14
---
Number of businesses that Box reaches:
Last updated 3/30/15
---
Percentage of the Fortune 500 that Box reaches:
Last updated 9/3/14
---
Percentage of the Fortune 500 that pay for Box:
Last updated 8/9/18
---
Number of apps in the Box OneCloud ecosystem:
Last updated 12/10/14
---
Number of languages Box is available in:
Last updated 1/31/16
---
Reported value of Box:
Last updated 7/14/17
---
Box FY 2018 revenue: