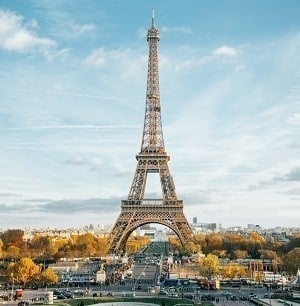 Here are the more interesting Bastille Day facts and statistics I was able to dig up. As always, I will be adding more and updating these periodically as I find new stuff. Be sure to check back regularly.
Please note that some of these numbers are easier to find than others, so some of these are based on news reports and not official company tallies. All stats are linked to their source unless it was sent to me directly from the company. In other words: This is the best I can find, but I don't guarantee anything.
Bastille Day Facts and Statistics
What is Bastille Day?
Bastille Day is a French holiday that commemorates the storming of the Bastille in Paris on July 14, 1789, which was a key moment in the French Revolution.
---
When is Bastille Day?
Every year on July 14th
---
Where is Bastille Day celebrated?
France (primary)
Also: Belgium, Canada and Tahiti have large celebrations
---
When was Bastille Day first recognized?
The holiday was officially designate by a law passed on July 6, 1880.
---
French names for Bastille Day:
Fete nationale, Quatorze julliet, le 14 juillet
---
Year of the first Bastille Day military parade:
1880
---
Number of prisoners actually freed from the Bastille:
7
---