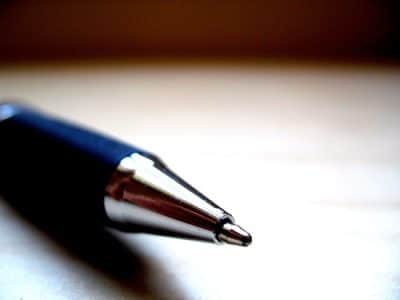 One area of business that has been revolutionized by the rise of digital marketing is business-to-business (B2B) sales and marketing. Content marketing and lead nurturing have quickly supplanted door-knocking and cold-calling as the B2B marketer's lead generation tools of choice. Technology has truly made the entire sales and marketing process for businesses more efficient and more effective.
Technology has also made B2B marketing and sales much more measurable and because of that, I recently set out to find some helpful stats to share. Here are the more interesting B2B marketing statistics I was able to dig up. As always, I will be updating and adding to these stats over time as new numbers become available so be sure to check back often.
Please note that some of these numbers are easier to find than others, so some of these are based on news reports and not official company tallies. All stats are linked to their source unless it was sent to me directly from the company. In other words: This is the best I can find, but I don't guarantee anything.
B2B Marketing Statistics
Percentage of B2B researchers that are millennials:
Last updated March 2015
---
Percentage of B2B purchasing decisions that are made at the C-Suite:
Last updated March 2015
---
Percentage of non-C-Suite employees that influence B2B purchasing decisions:
Last updated March 2015
---
Percentage of B2B marketers that consider themselves "sophisticated" or "mature" with content marketing:
Last updated 9/30/15
---
Percentage of B2B marketers that have a content marketing strategy:
Last updated 9/30/15
---
Percentage of the way through a purchase decision a B2B buyer is before they engage a sales person:
---
Average number of online searches a B2B researcher makes before they land on a brand's website:
Last updated March 2015
---
Percentage of B2B researchers that start their searches with a generic query:
Last updated March 2015
---
Percentage of B2B researchers that use a mobile device during the purchasing process:
Last updated March 2015
---
Percentage of B2B buyers that watch videos during the buying process:
Last updated March 2015
---
Percentage of B2B marketers in North America that use Twitter to distribute content:
Last updated 2/4/15
---
Percentage of B2B marketers that use LinkedIn in new product launches:
Last updated 4/30/15
---
Percentage of B2B marketers in North America that use LinkedIn to distribute content:
Last updated 2/4/15
---
Percentage of B2B marketers that use LinkedIn:
Last updated 5/22/14
---
Percentage of B2B marketers that use Slideshare in new product launches:
Last updated 4/30/15
---
Percentage of B2B marketers in North America that use Slideshare to distribute content:
Last updated 2/4/15
---
Percentage of B2B marketers that use YouTube in new product launches:
Last updated 4/30/15
---
Percentage of B2B marketers in North America that use YouTube to distribute content:
Last updated 2/4/15