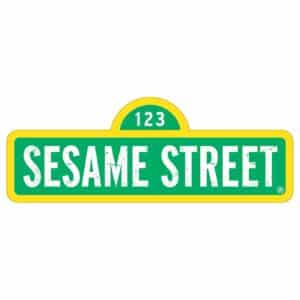 Sesame Street is a popular American educational children's television series that premiered on November 10, 1969. The show was created by Joan Ganz Cooney and Lloyd Morrisett, and it was designed to provide a fun and engaging way for children to learn important academic and social skills.
The show is set in a fictional neighborhood in New York City and features a diverse cast of human and puppet characters, including Big Bird, Elmo, Cookie Monster, and Oscar the Grouch. The show's format includes a mix of live-action segments, animated sequences, and puppetry, all focused on teaching children important concepts such as letters, numbers, colors, and social skills like sharing and cooperation.
Sesame Street was groundbreaking when it first aired, as it was one of the first children's programs to use research-based educational strategies and to address important social issues such as diversity and inclusion. The show has been widely praised for its ability to engage children and make learning fun, and it has won numerous awards over the years, including multiple Primetime Emmy Awards and a Peabody Award.
Sesame Street has become a beloved cultural icon and has had a significant impact on generations of children around the world. The show has also spawned several spin-off series, movies, and merchandise, and it continues to be an important force in children's entertainment and education today.
Facts About Sesame Street:
Production Company: Sesame Workshop (Formerly Children's Television Workshop)
Networks: PBS, HBO
Creators: Joan Ganz Cooney and Lloyd Morrisett
PBS Debut: November 10, 1969
HBO Debut: January 16, 2016
Theme Music: Joe Raposo, Jon Stone and Bruce Hart
Additional Sesame Street Fun Facts:
Oscar the Grouch was originally orange.
Cookie Monster wasn't created for Sesame Street. He first appeared a few years earlier in a cracker commercial.
Guy Smiley's real name is Bernie Liederkrantz.
The first guest on Sesame Street was James Earl Jones.
Elmo once testified before Congress.
"Rubber Duckie" as performed by Ernie, climbed to #16 on the Billboard singles chart in 1970.
The name of the Sesame Street theme song is "Can You Tell Me how to Get to Sesame Street and was written by Joe Raposo in 1969.
Big Bird is really 8'2″ tall!
Mr. Hooper's first name was Harold. He (actor Will Lee) died in 1982.
Grover was originally greenish-brown and went by the name "Gleep."
Sesame Street's operating costs are more than $100 million per year.
Sesame Workshop employs around 400 people.
The following is a breakdown of how Sesame Street pays for production (as of 2/6/19):

39% Distribution Fees and Royalties
31% Philanthropic Donations
26% Product Licensing
4% US Government Grants