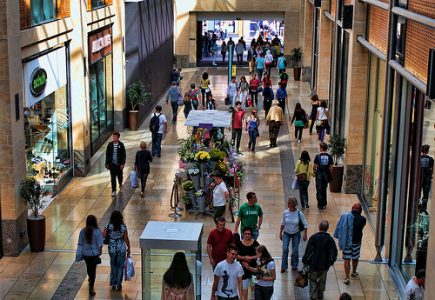 Today we turn our data-collecting efforts to looking at a little Black Friday facts, history and statistics....
I never understood Black Friday. People head out in the middle of the cold night (now almost afternoon) on Thanksgiving just to wait in line for hours to buy a deeply discounted item that is likely not on anyone's actual holiday wish list just because of the deal. Given the amount of gifts that are returned promptly after Christmas, one can imagine that many of these Black Friday purchases are actually sent back. Sure, seems worth it.
See also: Christmas Facts, History and Statistics
Anyways, while I sit here and wait for Cyber Monday deals, here are a few Black Friday facts and stats that you may not have known. If you are brave enough to head out tonight, you can dazzle all of your new friends in line with your Black Friday knowledge.  As always, I will be adding more and updating these periodically as I find new stuff. Be sure to check back regularly.
Happy shopping everyone!
Black Friday History
Year Black Friday began: 1961 (reportedly), 2005 (more officially)
Date of Black Friday 2019: November 29
Date of Black Friday 2020: November 27
Year retailers first opened at midnight for Black Friday: 2011
Year retailers began starting Black Friday sales on Thanksgiving: 2012
Black Friday Facts and Stats
Increase in store foot traffic on Black Friday from a typical November day:
---
In-store traffic actually peaks at 4pm on Black Friday, not early in the morning.
---
Percentage of Black Friday shopping searches that take place before the stores open:
---
Percentage of US internet users that would shop digitally at the Thanksgiving table to "get an amazing deal":
---
Total amount spent on Black Friday 2018:
---
Percentage of Black Friday 2018 sales that came from a smartphone:
---
Total smartphone sales on Black Friday 2018:
---
Number of new Amazon app users on Black Friday 2018:
---
Number of new Walmart app users on Black Friday 2018:
---
Number of new Target app users on Black Friday 2018:
---
Number of new Best Buy app users on Black Friday 2018:
---
Amount spent in online purchases on Black Friday 2016:
---
US App Store revenue on Black Friday 2018:
---
Amount spent in online purchases made via a mobile device on Black Friday 2016:
---
Percentage of Black Friday purchases in 2016 that were made using mobile payments:
---
Percentage of shoppers that admit to being drunk while shopping on Thanksgiving night/Black Friday:
---
Percentage of consumers that think stores should stay closed on Thanksgiving Day:
---
Percentage of Black Friday shoppers that plan on shopping between midnight and 3am:
---
Average amount of time that Americans spend shopping for Christmas presents each year:
---
Percentage of Americans that admit they might not like the gift they receive:
---
Earliest known use of the term "Black Friday" to refer to the shopping day after Thanksgiving:
---
Number of Americans that shopped on Black Friday in 2013:
---
Number of people that shopped in the US on Black Friday weekend in 2017:
---
Amount spent on Black Friday in 2013:
---
Percentage of Black Friday shoppers that would be willing to pay someone to stand in line for them:
---
Year that Black Friday finally eclipsed Christmas Eve as the biggest U.S. shopping day: