I have been focusing quite a bit on stats for second tier (based on users) or niche social networks and services this week and one that I find very interesting is Wanelo (Want-Need-Love). Wanelo is a social shopping experience that is essentially an online mall featuring both big brands and boutique shops. It is a very cool service and app and worth a look.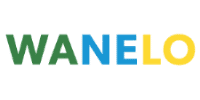 Here are a few of the more interesting Wanelo statistics I was able to dig up. As always, I will be updating this post semi-regularly, so be sure to check back in the future for new stats.
Please note that some of these numbers are easier to find than others. Many of these Wanelo statistics come from the company's own financial filings, but some are based on news reports and not official company tallies. Basically, this is the best I can find and I don't guarantee anything to be 100% accurate.
Wanelo Statistics:
Last updated 6/24/14
---
Number of stores on Wanelo:
Last updated 5/6/16
---
Number of products on Wanelo:
Last updated 5/6/15
---
Number of saves on Wanelo:
Last updated 5/6/15
---
Average number of users that post each image on Wanelo to their feed:
Last updated 5/16/15
---
Percentage of Wanelo shoppers that are female:
Last updated 5/16/15
---
Percentage of Wanelo shoppers that are male:
Last updated 5/16/15
---
Percentage of Wanelo shoppers that access it via mobile:
Last updated 5/16/15
---
Percentage of Wanelo shoppers that are in the US:
Last updated 5/16/15
---
Average amount of time users spend daily on Wanelo:
Last updated 5/16/15