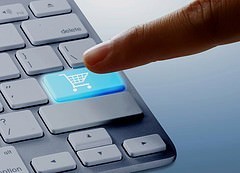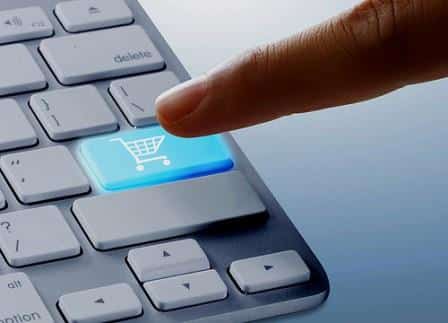 Starting an eCommerce store requires effort, and it is pertinent to start off this eCommerce venture by chalking out a systematic business plan, and then moving forth in a step-by-step fashion. A holistic and practical business plan should encompass necessary facets, such as a good team that one can easily work along with, a time frame required for the start-up venture to flourish, the investment needed etc. Moreover, it is extremely important to jot down the various risk factors involved when starting up an online store, and different solutions to counter these factors.
All of these can only be accomplished once the entrepreneur gets wholly informed about the world of eCommerce, so that he can make better decisions and reduce the chances of risk. This entails reading up on as many articles pertaining to eCommerce as possible, attending different shows on trade, interacting with people who have started and are running successful eCommerce ventures etc.
A comprehensive business plan should ideally consist of a check-list, which lists down the essential things needed to be covered in order to get an eCommerce store up and running. The first and foremost item should be detailed and thorough research about online store builders, which are self-hosted platforms and allow the creation of an online store, without the hassle of having to do coding, and by the click of a few buttons.
The second step should be the creation of a blog, since blogs are in trend these days and therefore attract a large number of traffic, which could lead to revenue generated from ad sales.
The third step should consist of the creation of a website, for which one will have to find a web hosting service and a domain. At this juncture, it is important to list down how much one is willing to invest on the website and then find hosting services which fit the budget.
After the website is up and running, the business needs to be registered according to the rules of the country one is residing in, in order to avoid fines and penalties.
The last, but not the least, step is choosing and setting up a merchant account, which allows an efficient way for a person to get paid. For this, the most common option is the creation of a PayPal account as its reliable as well as more cost-effective as compared to creating a specific bank account.
Moving forth, it is necessary to iterate the importance of starting small when it comes to any venture, be it eCommerce or otherwise, so that it can slowly be built up as profits and traffic on the site increase. Investing too much initially increases risk, as any eCommerce venture can result in a loss, hence its better to play it safe and act wisely. There is a lot of competition which exists these days because e-shopping is a trend raging all over the world.
Due to the advent of globalization and increased dependence on the world-wide web, it is necessary to test the market prior to investing too much within an eCommerce venture. Competition is a factor which one needs to remain aware of throughout the creation and maintenance of an eCommerce venture, by choosing a unique and easy to remember domain name and by advertising one's products and services in a manner which will attract and appeal the target market. Altering the behaviour of potential consumers so that they are lured into buying a product which they cannot see for themselves in real life is something which requires a lot of research and expertise.
In short, one's website needs to stand apart from the rest and be extremely accessible, which can be done by adding features such as a search option, FAQs, detailed product description, feedback and reviews of the services being offered, easy-to-read menus etc. Moreover, the website needs to be reliable; it should be able to cater to clients 24 hours a day, 7 days a week and this depends on whether the cart is being 'hosted' or whether a third-part hosting service has been hired.
In either of the options, one needs to make certain that the hosting service is extremely reliable by asking for personal recommendations about the hosting service, or asking the service to supply availability figures. A few reliable carts include: Shopify, which offers phone-based support and the option of coaching, Magento Go, Volusion, BigCommerce and 3D Cart. Another option is Pinnacle Cart, because from ratings and reviews, it happens to be the most reliable and economical.
The launch of one's eCommerce stores venture relies upon marketing, which forms the backbone of this business. Ideally, a timeline should be drafted in which the first month is dedicated towards launching a basic site, the second month towards improving this site and the next three months towards marketing the business as much as possible. A plethora of different tools can be used for this purpose, such as PPC Google ads, which are efficient, yet pretty expensive.
An alternate and viable option can be SEO marketing, which offers high returns at a relatively less price. However, one can only market a venture which can sustain itself by providing a reliable, high-quality product, which is advertised smartly and is cheaper than the competition. In order to achieve this, it is wiser to start the eCommerce venture yourself, and delve within an area one has a personal passion because that passion will reflect in the amount of hard work, effort and commitment on one's part.
Overall, an eCommerce venture is one that has all the potential to be a successful one if its offerings are unique, it allows customers 24/7 access from the comfort of their homes, provides secure payment options such as PCI DSS, is marketed vociferously and the person starting this venture has a genuine passion for it.
Note: This post is a guest post from a member of our DMR Insider Community.
Photo by melenita2012