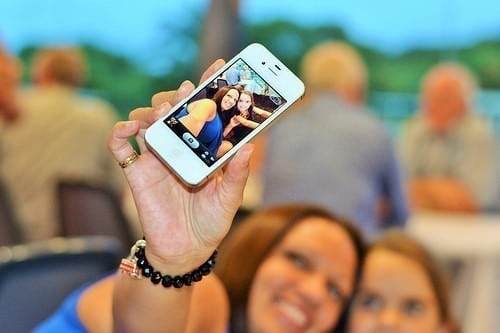 Whether we like it or not selfies are still here and just as popular as ever. The media buzz about them may have been ratcheted down a notch or two, but people are still shaping pics of themselves and sharing their best shots with the world at a good clip.
While I don't condone or encourage selfie-snapping, if you must do it, you might as well do it right. Our friends at Adorama and Nowsourcing recently released this fun infographic that lays out the basics of taking the perfect selfie.
Don't shoot the messenger all you selfie-haters. I am here to help all types!
Photo by Andrew from Sydney