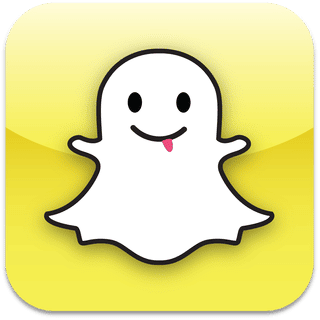 Well, it seems like Snapchat is no longer about sending temporary photos and videos to friends anymore.
Recently, Snapchat incorporated a new tool simply called "Chat" and it does exactly what the namesake lives up to. With Chat, Snapchat users can have text-based conversations with friends and even share live video feeds with the flip of a proverbial switch. Chat is an interesting addition that – more than anything else – adds another layer to an app that many smartphone users get lost in.
Seeing as how there is a tremendous amount of potential to be had with Snapchat's Chat feature, what are some aspects to look out for in the future? Here is a list of 3 talking points to bring up.
Engagement
Any online marketing firm can tell you that Snapchat has a broad audience, whether the focus is placed on middle school students with new devices or adults who are selfie-obsessed. Snapchat is able to engage many crowds and one of the reasons for this is because of how easy Snapchat is. With its simple premise of temporary photos and videos, there is very little in the way of commitment. There is little risk involved with the program, since nothing is saved. It's like every use of Snapchat is a blank slate, which makes it that much more approachable. It doesn't come across as cumbersome but those who would like more in the way of usability would do well to incorporate the Chat feature.
Consistency
As it stands, Chat works very much in the same way that the rest of Snapchat functions. It is easy enough to start a conversation with someone else through the app but once both users leave the conversation in question, it's gone. The app doesn't keep a log, which isn't far off from how one cannot save a picture without utilizing the innate screenshot feature of any preferred smartphone. However, with other text and instant messaging programs available on mobile devices, it's not like Snapchat has to necessarily include this. Shouldn't Snapchat stick to what it knows? This is where I feel like the next talking point should be brought up.
Competition
The truth of the matter is that, with Snapchat's new Chat feature, this particular app places it in line with various other programs. Yes, Snapchat's temporary photo and video feature is terrain that they have the market cornered on but instant messaging has a far broader scope. From Facebook Messenger to Apple's exclusive iMessage, whether or not Snapchat can rise to the top of mobile messaging is a conversation that may prove difficult. However, it could be argued that Snapchat does not have to compete on this level. Its focus is on temporary photo and video-sharing; the point can be argued that the addition of Chat is only icing.
Note: This post is a guest post from a member of our DMR Insider Community.