Community-based, ecommerce site Polyvore has been around for quite a while, but have done a pretty decent job building up a loyal following and a strong platform while staying pretty well under the radar. That all changed with last week's announcement that Yahoo is buying Polyvore for an undisclosed amount.
Note: Polyvore officially shut down in April 2018.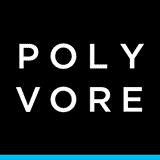 So what is it that Yahoo's latest acquisition has to offer? Here are the more interesting Polyvore statistics that I was able to dig up. As always, I will be updating this post regularly, so be sure to check back again for new and updated stats.
Please note that some of these numbers are easier to find than others. Many of these Polyvore statistics come from the company's own disclosures, but some are based on news reports and not official company tallies. Basically, this is the best I can find and I don't guarantee anything to be 100% accurate.
Polyvore Facts
Website: polyvore.com
Launch date: 2007
Headquarters: Mountain View, CA
Creator: Pasha Sadri
Owners: Verizon
What is Polyvore?
Polyvore is the web's largest community of tastemakers! Trendseekers & shoppers alike come to Polyvore to discover the hottest brands, products, trends & looks. (source)
Polyvore Statistics
Number of Polyvore users:
Last updated 5/7/16
---
Number of items that have been added to Polyvore:
Last updated 11/15/17
---
Number of new items being added to Polyvore monthly:
Last updated 5/7/16
---
Number of outfits created monthly on Polyvore:
Last updated 8/2/15
---
Percentage of Polyvore Sets that are created on a mobile device:
Last updated 11/15/17
---
Percentage of Polyvore users that are between 18-34 years old:
Last updated 8/2/15
---
Percentage of Polyvore users that are female:
Last updated 11/15/17
---
Average household income of Polyvore users:
Last updated 11/15/17
---
Percentage of Polyvore users that access it on their mobile phone:
Last updated 5/7/16
---
Average number of sets liked monthly on Polyvore:
Last updated 11/15/17
---
Percentage of Polyvore members that visit it to shop:
Last updated 11/15/17
---
Percentage of Polyvore members that visit it for the newest trends
Last updated 5/7/16
---
Number of fashion sets created daily on Polyvore:
Last updated 8/2/15
---
Percentage of Polyvore users from outside the US:
Last updated 8/2/15
---
Average shopping basket size of a Polyvore purchase:
Last updated 11/15/17
---
Typical return on ad spend on Polyvore:
Last updated 8/2/15
---
Reported number of brands advertising on Polyvore:
Last updated 5/11/15
---
Reported number of shoppable outfits on Polyvore:
Last updated 5/11/15
---
Number of Polyvore employees:
Last updated 11/5/14
---
Polyvore's most popular designer of 2016:
---
Polyvore's mot popular beauty brand of 2016:
---
The top fashion trend in the US on Polyvore in 2016: