In early 2015, a little app named Meerkat, which allowed users to live-stream their activities, burst onto the scene and attracted a great deal of buzz. Shortly after Meerkat's launch, Twitter joined in with the launch of a recent acquisition, Periscope and quickly gained market share. While it looked like it would be a two-horse race for the long-haul, Periscope has undoubtedly broken away from the pack and is now the driving force in the live-streaming market although Facebook has entered the market recently with their formidable Facebook Live broadcast product.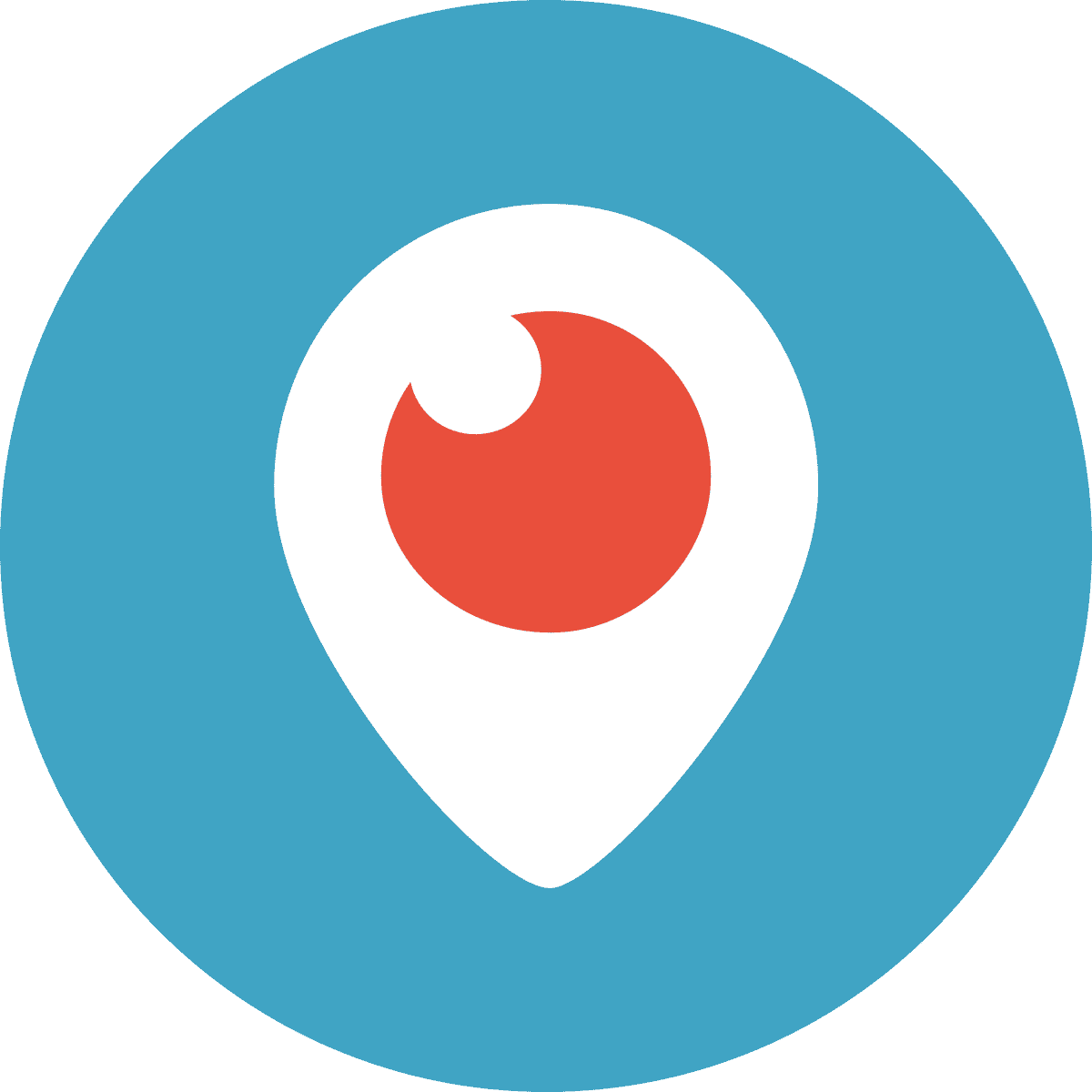 So just how big has Periscope become? Here are the more interesting stats and facts I was able to dig up for Periscope. As always, I will be adding more and updating these periodically as I find new stuff. Be sure to check back regularly.
Please note that some of these numbers are easier to find than others. A few of these Periscope statistics come from Twitter's own reports, but some are based on news reports and not official company tallies. Basically, this is the best I can find and I don't guarantee anything to be 100% accurate.
Periscope Facts
Website: priscope.tv
Year launched: 2015
Creators: Kayvon Beykpour, Joe Bernstein
Parent Company: Twitter
What is Periscope?
Periscope was founded on the belief that live video is a powerful source of truth and connects us in an authentic way with the world around us. We are fascinated by the idea of discovering the world through someone else's eyes. (source)
Periscope Statistics
Number of total Periscope users:
Last updated 8/12/15
---
Number of iOS app users:
Last updated 9/30/16
---
Number of Periscope monthly active users on Android:
Last updated 9/30/16
---
App churn rate:
Last updated 9/30/16
---
Number of daily active Periscope users:
Last updated 8/12/15
---
Number of Periscope broadcasts to date:
Last updated 3/28/16
---
Average amount of video users watched daily in August 2015:
---
Average amount of video users watched daily in March 2016:
---
Percentage of users that are between the ages of 16-34:
Last updated July 2016
---
Percentage of the top brands on Twitter that use Periscope regularly:
Last updated 12/12/15
---
Amount of video content that is streamed daily:
Last updated 8/12/15
---
Number of languages it is available in:
Last updated 4/25/15
---
Percentage of URLs that are posted by women:
Last updated 5/14/15
---
Number of times the US House Democrats' June 2016 sit-in was viewed:
---
Percentage of the top socially-active companies that post videos:
Last updated 11/25/16
---
Average concurrent viewers:
Last updated 10/30/17
---
Amount Twitter reportedly spent to purchase Periscope:
---
Number of Periscope employees
Last updated 8/12/15