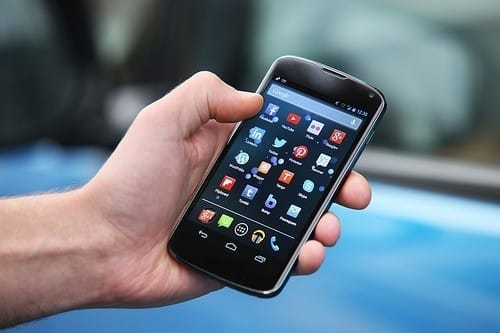 The rise of mobile technology has made way for a more connected consumer and revolutionised the concept of shopping. Exceptional mobile devices coupled with super-fast connectivity means that we can now browse and complete tasks anywhere, faster and more efficiently than ever before. And this is no different for the air travel industry. In fact, according to SITA's annual IT Trends Survey, 70% of airline executives believe that mobile apps will be an equally dominant sales channel as more traditional methods by 2015.
For airline executives to get the most of this rapidly emerging technology, they must first understand about how buying behaviour can be influenced by it.
Booking
According to Expedia, 48% of people use a mobile device for aspirational travel research. With mobile technology increasingly improving opportunities for time-poor consumers to complete tasks on-the-go, it's no surprise that holiday destination sites are jumping on the bandwagon.
Appi Holidays is a consumer travel app that allows its users to search for their perfect holiday by entering a range of criteria and browsing like-for-like packages from a wealth of partnering tour operators. Above all, this app levels the playing field for smaller independent specialists to compete with the handful of well-known operators to get their package holidays seen.
Social Media Sales
In addition, social media applications, which the Guardian's business correspondent, Mark Sweeney, estimates are accessed by 40% of adults on a daily basis, can unsurprisingly have a big impact on buying decisions.
According to Four Pillars, 52% of Facebook users said their friends' holiday snaps inspired their holiday choice, suggesting that to stay ahead of the curve, tour operators should be seriously considering these as channels of influence.
When people are drawing up their holiday plans for the year, seeing what friends are doing via social media can have a big impact. Therefore, tour operators and airlines alike should be looking at ways to promote their brand across the popular social media networks in order to leverage sales.
Furthermore, with the SITA annual report demonstrating that just under two thirds of passengers are active on social media, the time is ripe for air travel specialists, including airports and carriers, to start using social media (and mobile technology) as a whole, to deliver high quality customer service.
Big Data, Big Opportunity
Big data basically refers to the retention and manipulation of customers' personal data for quality and marketing purposes. Air travel outfits have always had the capability to gather passenger information from passports and booking details, but as technology advances, so too does the scope for managing a greater amount of more complex data. When airlines and airports collate this data, the results can be quite seamless customer service.
Qantas Airlines are believed to combine several sources of passenger information in real-time to optimise their care for them in-flight. For instance, if a particular passenger is known to have eaten dinner in the airport terminal before boarding, the airline staff will take care not to approach them during the flight to allow them to get some sleep in peace.
Applied to the bigger picture, if airlines can get detailed and accurate information about passengers' activity in the airport and couple this with demographic data, they should be able to tailor online content through branded mobile applications, to maximise potential sales opportunities.
However, according to SITA, a significant 55% of passengers are actually not keen on airlines and airports sharing personal information.
There's no doubt that mobile apps are infiltrating the air travel industry in the same way that they have bombarded every other area of our lives. In retail, it's never been more important to embrace the mobile revolution, in order to maximise sales opportunities from time-poor consumers who now expect a seamless on-the-go shopping experience.
What do you think? Are mobile apps the future of the travel industry, or is the novelty of being able to manage the travel experience from booking to touch-down just a passing phase?
Photo by Highways Agency
Note: This post is a guest post from a member of our DMR Insider Community.