With mobile devices so easy to pull out and use anywhere and relatively inexpensive, it should be no surprise that they are massively popular and quickly giving the desktop a run for its money. Digital marketers can no longer ignore mobile if they haven't already made it a part of their strategy.
For Hundreds More Digital Stats, Visit Our Digital Marketing Stats Resource Center
Very generally, B2C marketers tend to focus on distribution and how they will deliver their app, coupon, deal, etc directly to the devices of their target demo, while B2B marketers need to be more concerned about accessibility and making sure their content can be accessed and looks OK on a mobile device. Two different approaches, but both are very important chunks of a company's digital marketing campaign plan.
For some time now, I have been "collecting" mobile marketing stat posts from my various feeds and searches and have been meaning to create a handy stats post out of them.
Well, here you go. These are some of the more interesting mobile marketing stats I have come across lately.
*Notes an added or edited stat in most recent round of updates.
Mobile Usage Stats:
Mobile App Stats: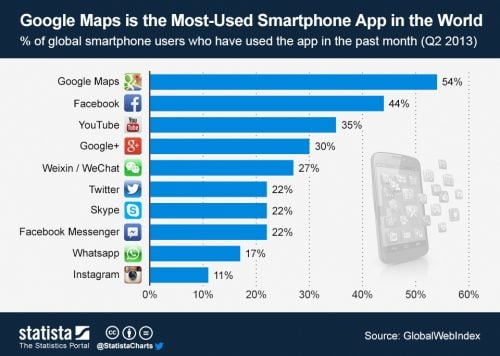 – Continue to Page 2 for a bunch more stats –
Smartphone Image Credit: Phil Roeder via flickr