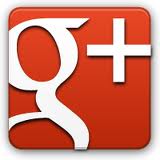 Even though it has been with us for almost two years, Google+ is still an enigma to many businesses and some marketers. Because Google+ is so heavily interwoven in everything Google does these days, people know that they need to be present and active on the network. They just don't know how to get started.
Thankfully, this infographic from SocialMediaOnlineClasses.com is a good start for anyone interested in getting going on Google+. It lays out the basics of the social network, from setting up an account to how Google+ impacts social search, in a very easy and digestible form.
Trust me, building a solid Google+ community and then actively participating on the network is beneficial in a number of ways. Not only does it improve SEO and help drive traffic to your site, but it also provides you with content ideas and very helpful feedback on your content and ideas. Google+ is definitely worth the time investment for anyone whose marketing plan relies on content marketing.
Like this infographic? Grab a proven framework for content marketing that works from Copyblogger.