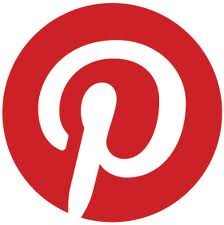 One of the lesser-known features of Pinterest is possibly one of the most helpful one for content marketers.Shared pin boards are a great way to introduce yourself to industry influencers and get your content noticed by them.
You may recall that shared pin boards were one of our 9 steps to making Pinterest a top referrer of traffic to your website a few posts back.
Depending on how active the users you share the board with are, you may even discover some great content from them that you wouldn't otherwise have seen.
Setting up a Pinterest shared pin board is relatively easy. The important part is that you are smart about it. Spend some time up front and figure out what it is that you are trying to accomplish in your digital marketing efforts and how Pinterest fits into your plans. Identify the individuals you want to get in front of and what kind of content you want to share with them. These questions all need to be answered before you proceed in constructing the board.
Now that you know the who, what and why, here is the how…
Log-in to Pinterest and click "add" in the top right corner of the screen;
Click on "create a board;"
Name your board and pick a category and then start selecting other users that you would like to invite to pin to the board. If you start typing a friend's name, autofill should start showing you matches;
Click "create board" and you are ready to start pinning.
That's about it. If you've done your homework and identified the right people to invite to your board, you will be pleasantly surprised at the results. In no time, you will start to see a nice little mini-community forming within your Pinterest account.
Try it out and let us know what you think. If you have any other tips for getting noticed on Pinterest, leave a comment below and share with us or contact me about guest posting here.
Good luck!