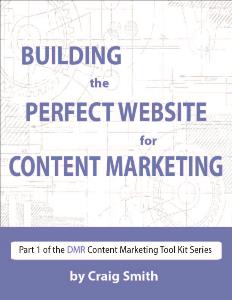 Creating the perfect website CAN be a do-it-yourself job….if know where to find the right resources…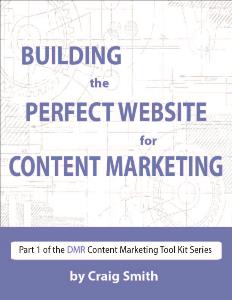 When done right, your business has a powerful content marketing tool in your website. In this first installment of my Content Marketing Tool Kit Series of books, I walk you through the steps for turning your site into an optimized web marketing platform, which will be the hub of all of your content marketing activity going forward.
If you are a marketer, business owner or blogger that is trying to market your business or yourself through content, this is a must read!
Specifically, this eBook guides you through:
Optimizing your site for mobile devices
Optimizing your website for search engine traffic
Integrating social media into your website THE RIGHT WAY!
Building the proper website structure and navigation
Building an email subscriber list from day one
Speeding up your website's page loading time
After each chapter, I recap the tools mentioned in that chapter along with others I recommend and provide links to all of them for quick access in a handy "Resources" section.
To get your FREE Copy of this book, please sign up for my weekly email newsletter below:
[easy_contact_forms fid=10]