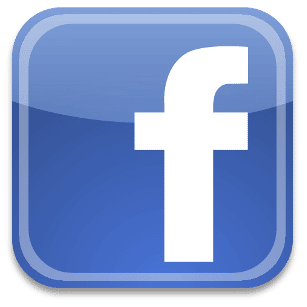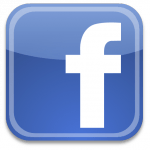 Many people who use Facebook for personal and work reasons struggle to find the balance between sharing somewhat personal info with friends and sharing with the world. Creating and maintaining a separate page is a boatload of work and, depending on the size of your following, may not be worth it.
In the past, you pretty much had to make the decision do I make my life public? or do I just shut out everyone I don't actually know? Most people elected to keep their friend list to those individuals that were close friends and thus, they were not able to enjoy some of the business benefits of growing your network and personally branding yourself.
Facebook has made keeping your public/private posts and activity has become much cleaner over the past six months or so. Personally, I have become much more lax in accepting friend requests because I have placed a few safeguards in place to ensure my privacy is protected.
If you want to grow your network and expand your Facebook reach without telling the world everything, here are a few steps you can take to keep things separate:
Public Versus Friend Posts
When you post an update, you'll see a drop-down next to the 'post' button. Use this to select if you want your post seen by everyone or just your friends. When used in conjunction with the measures below, this option is very powerful and liberating, just be sure to check it when you post to make sure posts are going where you want them to go.
Enable Subscriptions
A subscription is a feed of your public posts and activity, thus when someone subscribes to your profile, they will see whatever you post publicly (see #1). Subscriptions are available to any Facebook user and can be enabled here.
Once you have subscriptions enabled, you can generate a subscribe button to post wherever your content appears, including a WordPress blog.
Use Friend Lists
Friend lists are a very powerful, and hugely underutilized, Facebook tool. Lists give you the ability to  organize your friends in a number of different ways by creating and customizing whatever list you'd like. I have been using two pre-built lists religiously since I started opening up my friend list- Restricted and Close Friends.
The Restricted list basically makes that friend a subscriber. Friends on your Restricted list only see your public posts and activity (see #1). Whenever I add someone I don't know as a friend, they immediately are added to my restricted list as well. It's nothing personal. I just don't really know them yet.
I use the Close Friends  list for my small circle of very close friends and immediate family. You can send posts only to those people by using the drop down described in #1. I use this option when sending out family updates, special invites, pics of my son, etc.
Know Your Privacy Settings
Facebook's privacy settings are your friends. Use them! The setting I've customized is 'Who can see posts by others in your timeline,' which is found under 'How you connect.' I never know what personal information my friends and family might post about me or tag me in, so I like to keep this feature somewhat private to be safe.
There you have it. You CAN be public and private on Facebook at the same time. It takes a little more work, but is well worth it and will allow you to continue to expand your network. Please let me know if you have any other suggestions of privacy settings that you like to use.