HomeLight Statistics and User Count (2023)
Last Updated on: January 8th, 2023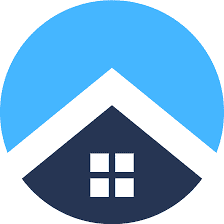 Here are a few of the most interesting HomeLight statistics and facts I was able to dig up including HomeLight user counts. As always, be sure to check back in the future as I will be updating this post as new and updated stats become available.
HomeLight is building the future of real estate — today. Our vision is a world where every real estate transaction is simple, certain, and satisfying for all. The best real estate agents rely on HomeLight's platform to deliver better outcomes to homebuyers and sellers during every step of the real estate journey, whether that's enabling an all-cash offer, unlocking liquidity of their existing home to buy a new one, or creating certainty through a modern closing process. Each year, HomeLight facilitates billions of dollars of residential real estate business on its platform for thousands of agents. Founded in 2012, HomeLight is a privately held company with offices in Scottsdale, San Francisco, New York, and Seattle, with backing from prominent investors including Zeev Ventures, Menlo Ventures, Group 11, Crosslink Capital, Bullpen Capital, Montage Ventures, Citi Ventures, Google Ventures, and others. (source)
HomeLight Statistics
HomeLight User Count
HomeLight user base:
Last updated 2/20/22
---
HomeLight Facts
Website: Official Website
Year Founded: 2012
Headquarters: Scottsdale, AZ
Founder(s): Drew Uher
Current Chief Executive: Drew Uher
---
Please note that some of these numbers are easier to find than others. A few of these HomeLight statistics come from their own reports, but some are based on news reports and not official company tallies. No information contained on DMR should be relied upon to make investment decisions. Basically, this is the best I can find and I don't guarantee anything to be 100%.