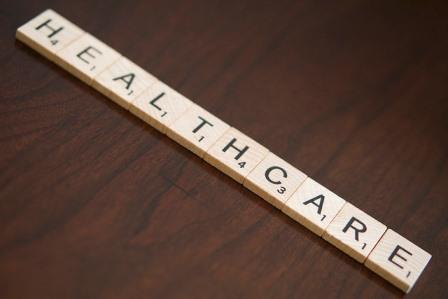 The following are some of the more interesting Obamacare statistics and Healthcare.gov data that I've been able to dig up in my digital travels. As always, all stats are linked to their original source and are dated. Also, as with most of my stat posts, I will be updating this post periodically as I stumble on new and updated tallies, so be sure to check back often.
A driving force throughout the digital revolution has been the disruption of traditional industries. Many of the most successful digital companies and products of our time have used digital solutions to address the biggest issues facing traditional industries. One digital property that gets plenty of publicity, but not necessarily because of its position as a disruptor is HealthCare.gov. in case you didn't know, HealthCare.gov is the online presence created to support the sweeping healthcare reform legislation known as the Affordable Care Act (ACA), or Obamacare. HealthCare.gov is primarily known as the home to the Federal health insurance exchange, which is a health insurance plan marketplace.
No matter what you think about the ACA's reforms, its implementation process or its future, it certainly has put up some interesting stats in its first couple of years of operation.
Please note that some of these numbers are easier to find than others. Many of these Obamacare statistics come from the government's own reports, but some are based on news reports and not necessarily official tallies. Basically, this is the best I can find and I don't guarantee anything to be 100% accurate. Also, please note that this is NOT a political website. Therefore, I present curated stats and take no public position here on either side of the debate.
Obamacare Statistics and Facts
Date of Obamacare (ACA) passage:
March 23, 2010
---
Date of HealthCare.gov launch:
---
Number of states that HealthCare.gov serves:
39 (the rest have state exchanges)
---
Total number of HealthCare.gov users:
Last updated 12/22/15
---
Number of health insurance exchange signups for 2019:
---
Number of HealthCare.gov users that selected a plan for 2018:
Last updated 2/3/17
---
Number of HealthCare.gov users that selected a plan for 2016:
Last updated 2/3/17
---
Average cost of a plan purchased on HealthCare.gov in 2019:
---
Average cost of a plan purchased on HealthCare.gov in 2018:
---
Number of HealthCare.gov users that just window shop the Marketplace:
Last updated 12/22/15
---
Percentage of insurance companies that HealthCare.gov has access to:
Last updated 12/11/15
---
Average number of issuers per state in the HealthCare.gov Marketplace:
Last updated 10/30/15
---
Average number of health insurance plans per county in the HealthCare.gov Marketplace:
Last updated 12/30/15
---
Number of HealthCare.gov 2016 enrollees that are under the age of 35:
Last updated 1/8/16
---
Percentage of enrollees in the HealthCare.gov Marketplace that chose a silver health care plan in 2015:
Last updated 10/30/15
---
Percentage of re-enrollees from 2014 in the HealthCare.gov Marketplace that chose a different plan in 2015:
Last updated 10/28/15
---
Percentage of consumers who selected a HealthCare.gov Marketplace plan in 2015 that received financial assistance to help paying for the cost of their premiums:
Last updated 10/30/15
---
Average monthly subsidy for those users that received financial assistance to help paying for the cost of their premiums:
Last updated September 2015
---
Number of health insurance issuers participating in the HealthCare.gov Marketplace in 2016:
Last updated 10/30/15
---
Percentage of individuals who selected a plan in the HealthCare.com Marketplace in 2014 that selected the lowest cost plan:
---
Percentage of individuals who selected a plan in the HealthCare.com Marketplace in 2015 that selected the lowest cost plan:
---
Original budget for HealthCare.gov:
---
Final cost of HealthCare.gov:
---
Reported number of people that signed up for health plans through the health insurance exchanges the day after Donald Trump was elected:
---
Number of health insurance exchange new enrollees for 2017 to date:
Last updated 12/16/16
---
Number of health insurance exchange renewals for 2017 to date:
Last updated 12/16/16
---
Projected number of people expected to sign up for health exchange plans for 2017:
Last updated 11/10/16
---
Number of uninsured Americans before Obamacare:
---
Number of uninsured Americans now:
Last updated 1/17/17
---
Number of Americans insured by Medicaid in 2016:
---
Percentage of Americans that don't have health insurance:
Last updated October 2017
---
Current Affordable Care Act approval rating:
Last updated 2/25/17
---
Number of Americans that received Medicare coverage under Medicaid expansion:
Last updated 7/9/19
---
Number of states that expanded Medicaid:
---
Amount that the Trump administration has cut Obamacare enrollment advertising: