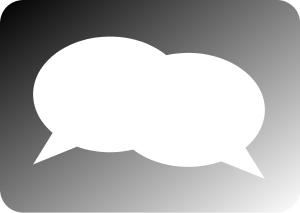 Have you ever wondered why social media has become a very big deal for many companies? The science and small history behind social media and how it relates to the word of mouth marketing strategies is fascinating. Here is a brief look into how social media and word of mouth collide on the most impressive marketing scale.
In the 1970s, psychologist George Silverman discovered that when people were presented with items or services via their peers they were deeply influenced to be swayed according to their peer's loyalties. He called his very first study groups "teleconference peer influence groups". These groups confirmed Silverman's theory that people who are placing their personal reputations on the line for a product without being paid to do so are more influential than a paid spokesperson. Thus Silverman began to develop the word of mouth strategy and it has taken on an impressive and phenomenal form since the introduction of social media and online communities.
Marketers early on were skeptical about social media and its influences to the general public. Nevertheless, it was quickly discovered that Silverman's word of mouth theories are more relevant in the social media realm now than ever before. In 2012, 92% of Internet and social media participants reported that they trust recommendations from people they know while only 58% reported trusting branded websites. These studies not only re-enforced the already known things about the power of word of mouth but also gave marketing agencies and professionals fuel.
Social media is a valuable asset to almost any business because it's proven. If you are wondering how word of mouth pans out and manifests for a company on a social media platform think of it this way. If a power social media user (user with more than 500 friends and followers) tries the new Starbucks Hazelnut Macchiato and updates his social status via Twitter and Facebook that it's the best warm beverage he's had in a long time; then that user has consciously shared with more than 500 people (who desire and seek his opinion) that the beverage is worthwhile and has his seal of approval.
The user's seal of approval is invaluable because his followers and friends will follow suit and share their opinions about the drink to their followers and their followers will share their opinion on the beverage….and the cycle trickles through the social media platform one click at a time. In retrospect, one individual provided his opinion about a beverage and gave it the seal of approval and in turn gave Starbucks free advertising and increased industry authority. The logical science and evidence of these strategies are mind-boggling.
In a nutshell word of mouth and social media don't compete. They complement one another fabulously and provide businesses with direct contact to their buyers and audience. Social media serves businesses the successful word of mouth strategy on a platter and when a business posts, comments, or interacts on social media they are simply fueling their efforts to grow their bottom line. When you are ready to learn more about the power behind word of mouth and its connection with social media platforms feel free to contact us at i7 Marketing and we will show you how to get started.
Please share this post if you enjoyed it:
---