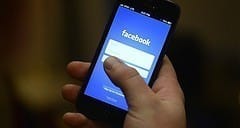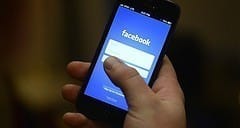 On paper, the concept of a Facebook phone makes sense. Anyone who is familiar with social media probably already has their own Facebook account, seeing as how it is viewed as one of the most popular networks available. With that said, though, a Facebook phone has not come to fruition, despite the fact that it had been conceived over one year ago. With the help of a popular mobile company, though, Facebook may look to bring its hat back into the proverbial ring.
Business Insider recently posted an article that went into detail about how a Facebook phone may be created with the help of Samsung. The story said that Facebook CEO Mark Zuckerberg and COO Sheryl Sandberg met with the vice chairman of Samsung Electronics, Lee Jay-yong. While reports like these do not necessarily confirm that Samsung will help Facebook create a phone of its own, the reports in question certainly do not make this story any less legitimate. If anything, this particular story might indicate positive news for not only Facebook but a strong portion of its user base as well.
As stated earlier, Facebook attempted to bring its down phone to life last year until the idea was eventually scrapped. However, this opportunity is different because of the fact that Samsung has been conversed with. While the debate over the best mobile device companies is a heated one, it's hard to deny that Samsung is still a popular name in the technological sphere. Consumers understand the value associated with those products and it'd be safe to say that the quality in question would be applied to a potential Facebook phone as well.
It isn't like Facebook and Samsung haven't been partnered together in the past, at least to some degree. Business Insider alluded to the fact that they are both linked to the Oculus Rift, the popular crowd-founded virtual reality headset. While Samsung partnered with Oculus in order to create its own headset, Facebook actually purchased Oculus back in March. One could make the argument that a piece of information like this can lend further credence to the idea of a Facebook phone created by the efforts of not only the social media network in question but Samsung as well.
Of course, a Facebook phone will only work if it is given enough features to help it stand out. Seeing as how the Apple's online marketplace is brimming with apps and overall content, Facebook will have to bring more than its own social networking capacities to the table. One can argue that said capabilities may stand the chance of being greater on Facebook's own phone but website navigation and messaging alike will not be enough. According to any Internet marketing firm focused on social media, other features must be seen in order for the device to be worth its potential asking price.
What is your take on this story? Do you feel as though a Facebook phone is on the horizon? If so, will you be interested in seeing it in action? Please leave your thoughts below!
Note: This post is a guest post from a member of our DMR Insider Community.
Photo by melenita2012