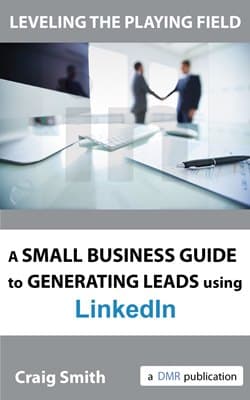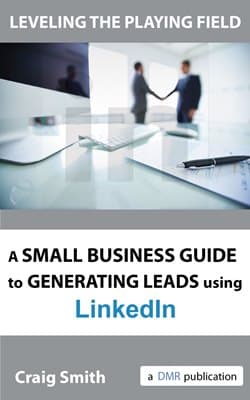 With my eBook, Leveling the Playing Field: A Small Business Guide to Generating Leads on LinkedIn, you will learn how to leverage LinkedIn so your business can compete against and beat your larger competitors for sales.
This guide is packed with tips on how to use each of LinkedIn's core and lesser known, features to your advantage in your sales efforts. In no time you will be using this powerful social network as a key tool in your lead generation and business networking efforts.
What you'll learn in this guide:
The Basics of Selling Using LinkedIn
How to Optimize Your LinkedIn Profile
How to build up your LinkedIn network quickly
LinkedIn Networking: Online and Off
How to Create and Promote a Successful LinkedIn Company Page
Getting Started with LinkedIn Advertising
Advanced Content Marketing Using LinkedIn
How to Empower Your Staff to Help You Sell on LinkedIn..The Right Way!
New Price!
Was $5.99