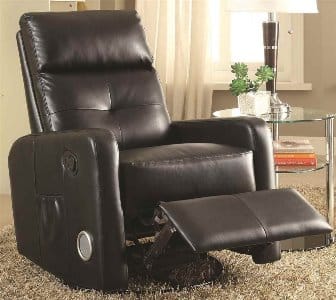 Few rooms in the house offer us more opportunity to deploy fun gadgets than mantown.
Mantowns (or mancaves, man-dwellings) are generally found in a basement, quietly tucked away from visitors, offering a great opportunity to relax and relive a bit of your childhood. While mantowns are traditionally thought of us a place for the man of the house to decorate and occupy, they really have become a family room replacement for many with home theaters, playrooms, home offices and hobby areas often incorporated. In fact, the show most watched in my mantown these days is Daniel Tiger and my coffee table is currently covered in LEGO.
Mantowns can have an infinite number of configurations and features. They really are customized to each home, but one thing is consistent- they are a place for some of the coolest toys and gadgets in the house.
Here are a few of the more interesting and creative mantown gadgets I was able to dig up…