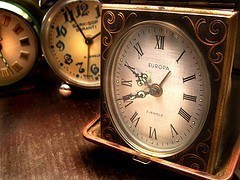 It is no secret that Facebook has been putting the squeeze on businesses for quite some time now. Like just about every other online property that is trying to survive financially, Facebook is increasingly becoming a "pay to play" platform for businesses looking to reach its users. Organic page post reach has been dramatically reduced and even the largest of brands are finding it difficult to reach their own likes, let alone new audiences, without advertising it.
So how do you combat this shift and keep Facebook a viable digital channel for your business. The obvious answer is start investing in advertising you posts. Almost as important is to be smart about your Facebook posting to ensure you maximize your free reach.
Here is a helpful infographic from SurePayroll that displays the best time to post on Facebook. It also gives you peak and worst times along with timing for Twitter/Pinterest/LinkedIn/Tumblr/Google+.
Try it out and share your results. You most likely still won't get the type of organic reach you once did, but the results should be about as good as you are going to get for free.
Photo by becosky…