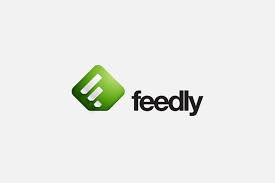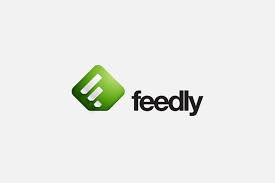 OK kids, the day we have all been dreading for month is almost upon us. Next Monday, July 1st is the day that Google Reader is no longer.
There are a number of potential Google Reader replacements that will be coming out over the next few weeks. AOL, Digg and even Facebook (maybe) are all said to be working on RSS reader products. Flipboard is a nice mobile alternative, although not quite the same as Reader.
The Reader-replacement that I have chosen to go with is Feedly. The desktop/phone/tablet continuity is pretty nice and you can customize their layout to resemble Reader pretty closely. Mobile tagging is an issue for me, but hopefully it is something they will add in the future.
It seems like I am not alone in my choice of Feedly. They are currently sitting on 12 million users, which is an exponentially larger user base than they had prior to Google's announcement to shutter Reader.
So how can you jumpstart your Feedly blog referrals? One easy way is to add a "Follow on Feedly" button to your site. This is very easy to do…
Adding a Follow on Feedly Button to Your Blog
Goto Feedly's dedicated button customization page and either select a pre-designed button or create your own;
Paste in your feed url into the space for it and the embed code snippet will appear in the text box below;
Copy the snippet and paste it into whichever feature on your blog platform that supports text. On WordPress, just use a text widget; for Blogger use a text gadget, etc;
Save and your button should appear on your blog. Be sure to test it out. The link should bring you to Feedly, where you will see a list of your most recent posts along with the option to add the site to your Feedly.
Here is an example of the button. Of course, feel free to add this site to your Feedly to stay on top of the latest digital tips, trends, gadgets and stats..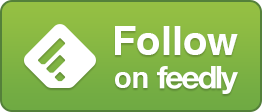 That is all you have to do. I'll be keeping an eye on the other yet-to-be-launched feed reader tools to see if they do anything similar.
Good luck!