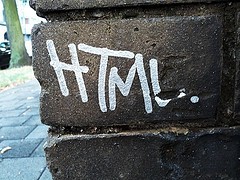 The 1990's gave us a number of unforgettable web design elements (remember frames, comic sans and flash?), but thankfully things have evolved quite a bit over the years. Between browser requirements, new devices, new languages and just improved artistic taste, the websites of today are much different from their ancestors.
So just how much has web design evolved? Our friends at Whoishostingthis explore this question by reminding us of some of the highlights of 1990's web design and what became of each element over the years.
---
Be Part of the Newest Social Network That Everyone is Talking About!
---
Source: WhoIsHostingThis.com
Photo by tacker