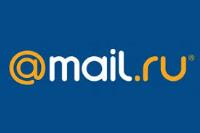 Currently ranked #43 on Alexa's top global websites list (just behind Apple.com) is an Internet giant most Americans have likely never heard of. Mail.ru is a true digital conglomerate and one of the largest companies in Russia. Not only do they operate Russia's largest free email service (similar to Gmail), but they also own one of Russia's largest search engines, old school instant messaging app ICQ, and Russia's three largest social networks (Odnoklassniki, VK.com and My World).
So how big is Mail.ru? I sat down recently to pull together a few Mail.ru stats. Pretty impressive considering how focused they are on one country (albeit a very big country). The following is what I have been able to dig up so far. As always, I will be adding to and updating this post in the future, so check back periodically.
Please note that some of these numbers are easier to find than others. A few of these stats come from Mail.ru's own reports, but some are based on news reports and not official company tallies. Basically, this is the best I can find and I don't guarantee anything to be 100% accurate.
Mail.ru, Odnoklassniki and VK.com Statistics
Percentage of Russian internet users that Mail.ru reportedly reaches:
Last updated 11/13/14
---
How many ICQ users:
Last updated 12/8/14
---
How many Odnoklassniki users:
Last updated 7/4/13
---
How many VK.com registered users:
Last updated 7/15/14
---
How many VK.com daily active users:
Last updated 7/15/14
---
Number of email accounts on Mail.ru
Last updated 12/8/14
---
Number of monthly active email users on Mail.ru
Last updated 12/8/14
---
Number of daily posts on VK.com:
Last updated 3/25/15